For more info or to book a trip, please call (252) 247-5617 or e-mail us at info@billcollectorcharters.com www.billcollectorcharters.com
http://billcollectorcharters.blogspot.com/
2019 Reservations!
We are now taking reservations for our 2019 season. Our online calendar is now viewable. Choose your

date

and

book your trip now!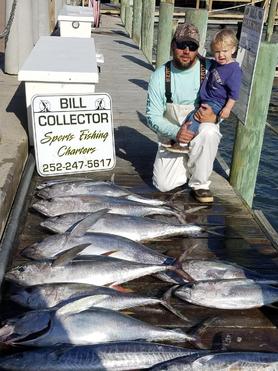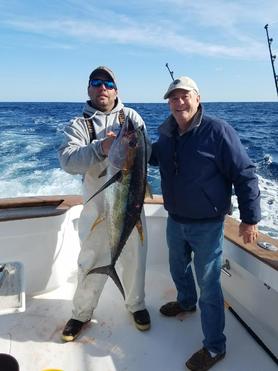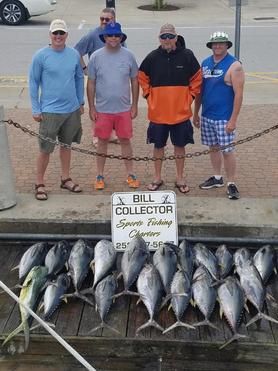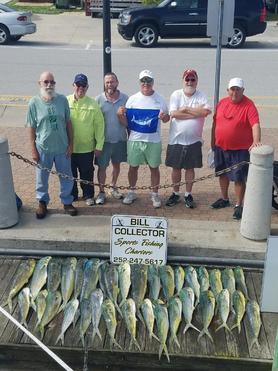 ---
2019 Rates
Thank you to our great clients for all these great years of fishing and we are looking forward to fishing with you this upcoming season. For the first time in many years, due to rising overhead and to keep our equipment in the top shape as you have come to expect,
Bill Collector has had to make a slight adjustment to our rates. At Bill Collector Charters we strive to provide you with the best experience possible and greatly thank you for your business.
$1,925.00 per day cash or check
$1,975.00 per day credit card
$1,400.00 per day cash or check
$1,450.00 per day credit card
Bill Collector website note:

As you may have noticed our

website

has remained unchanged for sometime. We are currently having an issue with updating
our 2019 rates. However, the

online calendar

and all other links, including the

fishing report, are working fine. We are in the process of building a new site that will be available soon to better serve you.
---
November and December Fishing
The remainder of this month through December, Bill Collector is

available

for offshore trips.
Wahoo action and Tuna fishing remain good when the weather has allowed us to go. You can check out the latest fishing reports on our

blog.
Giant Bluefin Tuna:

This is the time of year these beasts start showing up and if they do, we'll be chasing them! This is a very political and highly regulated fishery so if you have interest in catching a Bluefin Tuna, please give us a call at

(252) 247-5617

for fishery details and info.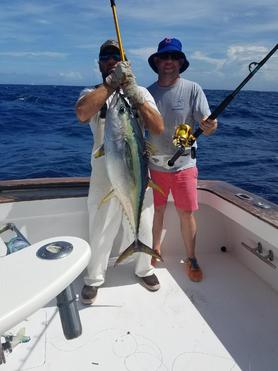 ---
Bill Collector's Winter Schedule
We will head to the boat yard for seasonal maintenance around mid-January and return to the Morehead City waterfront mid-to-late February. She will be available every day after that!
---
Get Social with Us!
Make sure to check out our blog for all of the

fishing reports. Photos and videos are posted on our

Facebook

page...give us a LIKE!
---
Thank You!
I know there are a lot of choices when choosing a charter, and we thank you for choosing the

Bill Collector. Thank you for your business and we hope to see you this season!

Tight Lines,


Capt. Stephen Draughon
---